Bregenz, Austria

 
Monira Al Qadiri
solo exhibition
at Kunsthaus Bregenz
21 April – 2 July 2023
"
I'm very excited to unveil my largest exhibition to date at the Kunsthaus Bregenz this spring. It is a culmination of so many lines of thought from different sides of my practice, condensed into four floors of the amazing architectural wonder that is this museum. My gratitude to rossogranada for supporting.
"
rossogranada is proud to support Monira Al Qadiri in her solo exhibition 'Mutant Passages' at the renowned Kunsthaus Bregenz in Austria, opening 21st April 2023. This exhibition follows a busy year where Al Qadiri participated at the Venice Biennale in 2022 and was featured in thirteen exhibitions around the world. 'Mutant Passages' is primed to be Al Qadiri's most ambitious show yet, where new work, specifically commissioned for the Kunsthaus, will be on display. The works that are presented act as an extension to the artist's habitual interdisciplinary approach to installation with a variety of elements fusing sculpture with sound, fragile objects and interactive concept installations.
rossogranada together with the Kunsthaus Bregenz is supporting Al Qadiri with artwork production.
The exhibition will run until 7th July 2023.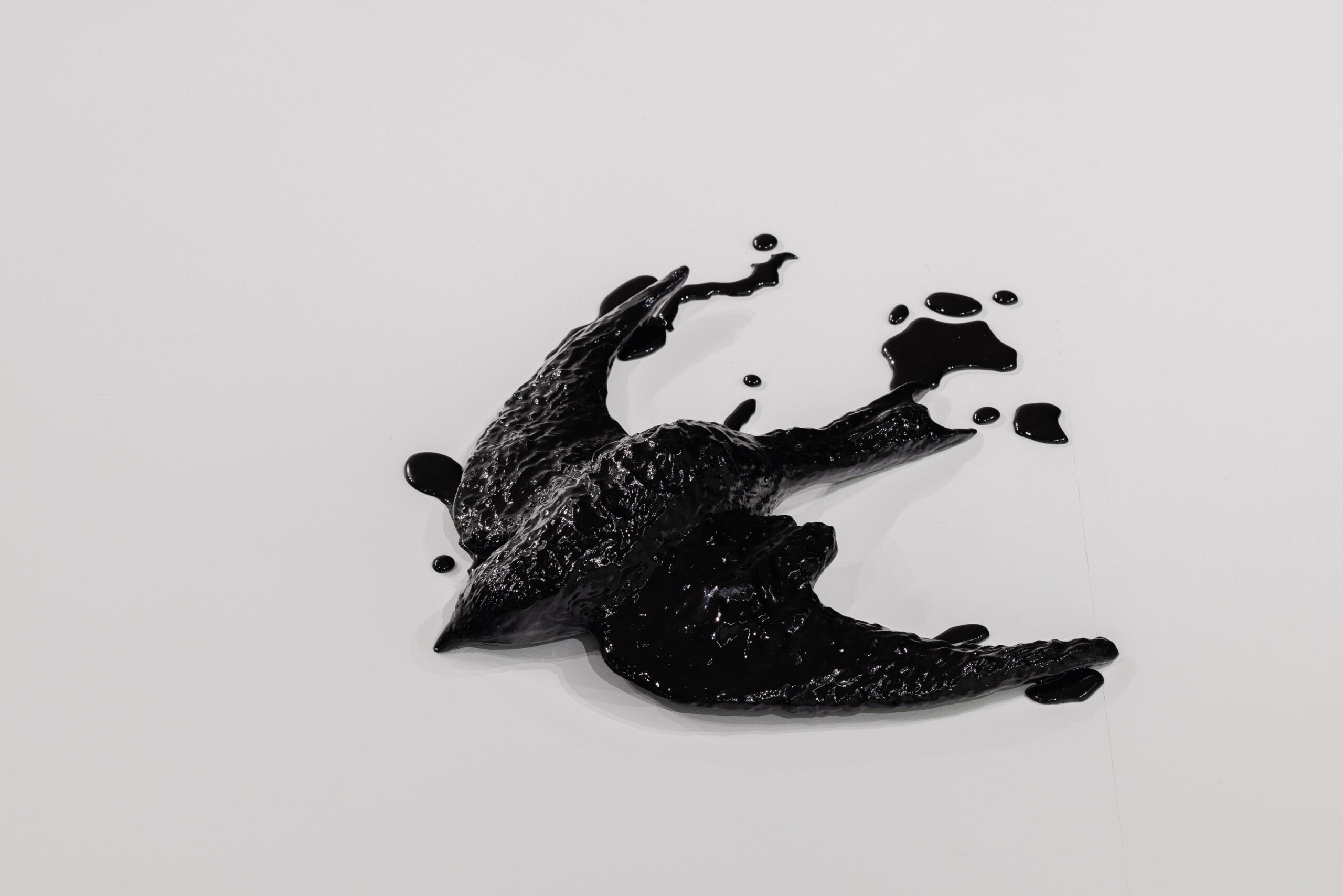 About the artist
Monira Al Qadiri (b. 1983) is a Kuwaiti visual artist born in Senegal and educated in Japan. Spanning sculpture, installation, film, and performance, Al Qadiri's multifaceted practice is based on research into the cultural histories of the Gulf region. Her interpretation of the Gulf's so-called "petro-culture" is manifested through speculative scenarios that take inspiration from science fiction, autobiography, traditional practices and pop culture, resulting in uncanny and covertly subversive works that destabilize mythologies of statecraft and modernization as well as traditional notions of gender. Tracing the delicate ecologies threatened by the petroleum industry's relentless resource extraction, Al Qadiri's works envision a world in which oil is a relic of humanity's past. She is currently based in Berlin.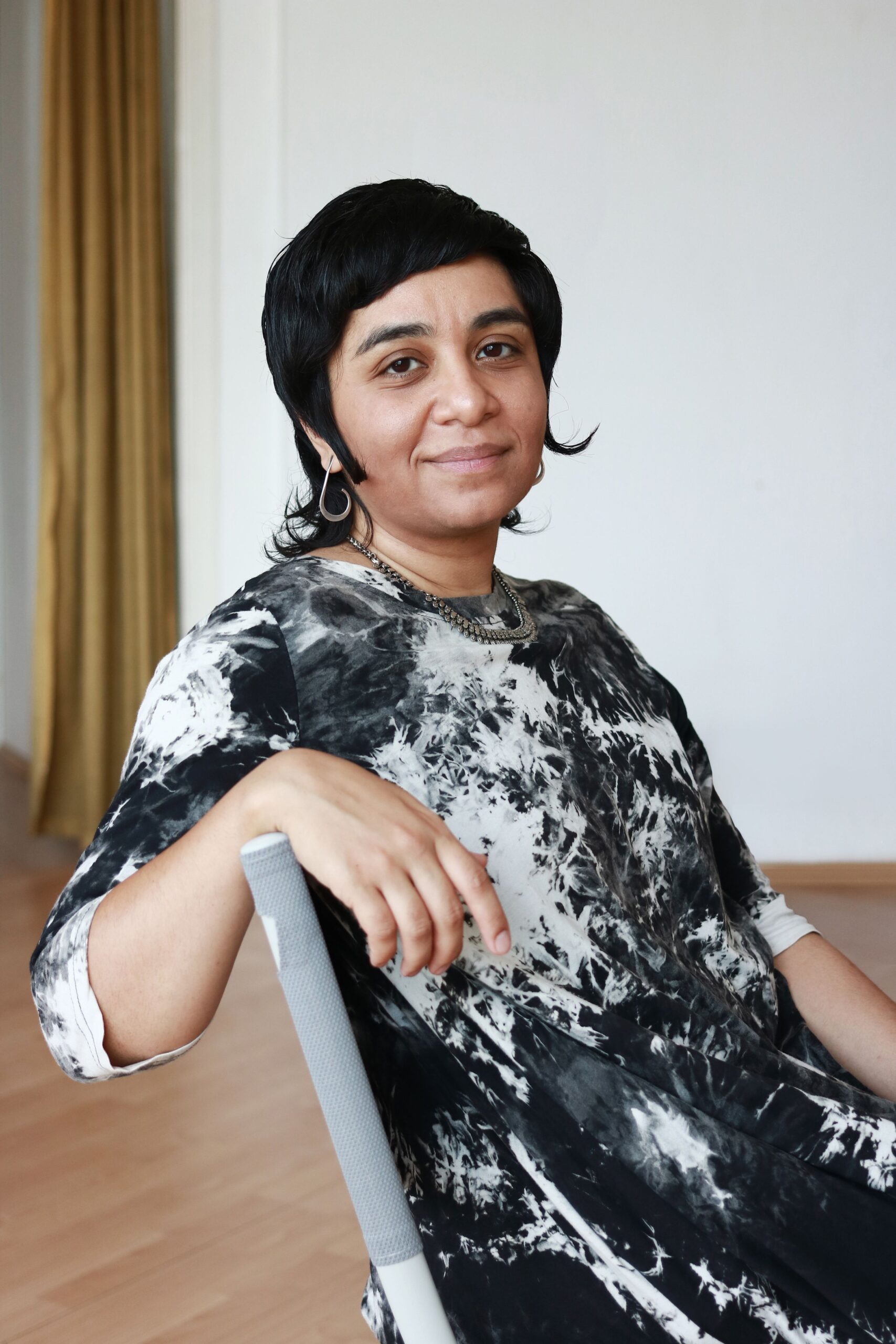 Monira Al Qadiri has held solo exhibitions at the Guggenheim Museum Bilbao (2022), Blaffer Art Museum (2022), Haus der Kunst, Munich (2020), Kunstverein Gottingen, Gottingen (2019), The CIRCL Pavilion, Amsterdam (2018), Sursock Museum, Beirut (2017), Gasworks, London (2017), Stroom Den Haag, the Hague (2017), and Sultan Gallery, Kuwait (2014). Her participation in collective exhibitions includes: "Is it Morning for You Yet?" The 58th Carnegie International, Pittsburgh (2022), "The Vibration of Things" The 15th Triennial of Small Sculpture, Fellbach (2022), Dubai Expo 2020, Dubai (2021), "Feeling the Stones" Diriyah Contemporary Art Biennial, Riyadh (2021), "Phantasmapolis" Asia Art Biennial, Taiwan (2021), "Our World is Burning" Palais de Tokyo, Paris (2020), "Theater of Operations: The Gulf Wars" MoMA PS1, New York (2019-20), Future Generation Art Prize, Kiev (2019), "Antikino" Berlinale Forum Expanded, Berlin (2019), Asia Pacific Triennial, Brisbane (2018), Lulea Biennial, Sweden (2018), Athens Biennial, Athens (2018), "Crude" Jameel Arts Center, Dubai (2018), among others. In 2022, Al Qadiri was featured in the Venice Biennale's central exhibition "The Milk of Dreams."
About the Kunsthaus Bregenz
"Kunsthaus Bregenz is an institute for the presentation of outstanding contemporary art that is active internationally. Thanks to its ambitious exhibition program and its unique architecture, the KUB is also internationally renowned amongst aficionados of both art and architecture. It was designed by the Swiss architect Peter Zumthor on behalf of the Austrian Federal State of Vorarlberg and was constructed between 1990 and 1997. Peter Zumthor won the Mies van der Rohe Award for European Architecture in 1998 for the Kunsthaus. In 2009, he was honored with the Pritzker Prize, the most prestigious award for architects.
Artists are invited to respond to the building's architecture or to even enter into a symbiosis with it. For this reason, a large part of the work on display has been created on site and especially for the institution. Kunsthaus Bregenz's exhibitions and projects enable artists' ideas to become reality. The boundaries of both what is feasible and imaginable continually shift with each exhibition. Precisely executed projects evolve from the artists' initial visions – rough, hand drawn sketches or small-scale models. Such projects are only possible thanks to collaborations involving mutual trust between the technical team, the artist, and curator, as well as the entire staff at the Kunsthaus. This also involves the artists working closely with partners from local industries as well as small-scale handcraft businesses. The exceptionally high quality and flexibility of Vorarlberg businesses has been repeatedly praised by invited artists."
Thomas D. Trummer heads the Kunsthaus and is the curator of the upcoming Al Qadiri monograph show.